Omaha Drain & Sewer Repair Experts
Clogged drains and backed-up sewer systems can cause severe issues and costly water damage if left unaddressed. Whether you've got roots disrupting your sewer system or just an excessive amount of hair stuck in your pipes, Micro Plumbing of Omaha's drain and sewer repair experts are adept at diagnosing and providing a quality solution for the affected area.
Omaha Drain Cleaning Services
When you've got a backed up drain, it can really disrupt your day to day. In the kitchen, clogging can lead to funky odors and contaminated prep spaces. If your bathroom sink or shower is draining slowly, you'll likely notice stale smells and have a harder time getting ready in the morning—not to mention the annoyance of standing in a shower that's slowly filling with dirty water. Laundry and mudroom drains can also be major disruptions, slowing down the process of your everyday tasks.
Anything from hair to cooking oil to mineral buildup may be to blame for your clogged drain, but no matter the cause, Micro Plumbing of Omaha's drain and sewer repair experts can break down the grime in your pipes, keeping your drains are clean and clear for the foreseeable future.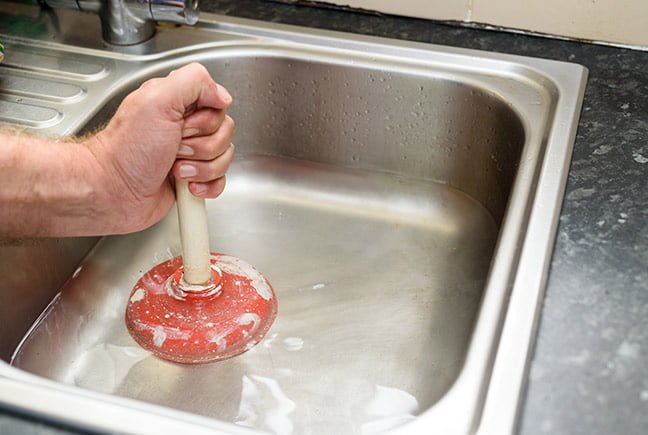 Sewer Inspection & Repair
Almost every home will have an issue with their sewer eventually. Often, trees around your home will be to blame because their root systems will attach to your sewer pipes—an easily accessible source of water—and clog them over time.
By inspecting your pipes with a sewer camera, our team can uncover the true cause of your backed-up sewer system. Then, we're able to suggest the best solution to clear your pipes and get them running smoothly again. Schedule an appointment today for a free inspection of your drain or sewer issue—we can't wait to help solve your plumbing problems for good!