THE FAMILY-OWNED CHOICE FOR KITCHEN PLUMBING SERVICES IN OMAHA
"Big or small, we do it all." That's the motto Micro Plumbing lives and works by, and no matter what your kitchen plumbing goals or needs are, we have you covered. Serving Omaha, Millard, Elkhorn, La Vista, Papillion, Ralston, Benson, Dundee, Bellevue, Bennington, and Fremont since 1996, we have the experience and knowledge to make sure you get the best service from our licensed team of plumbers. From kitchen sink plumbing and expert kitchen remodeling services to garbage disposal installation in Omaha, our experts have you covered.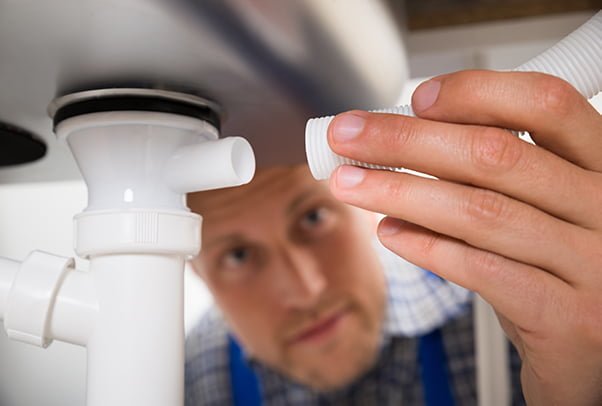 COMMON KITCHEN PLUMBING PROBLEMS
There are a lot of problems you can encounter in your kitchen plumbing. Here are a few of the most common issues we come across as the area's favorite plumbers.
Low water pressure in the kitchen sink: Low water pressure from your kitchen faucet can have various causes, and a common one is having a clogged aerator. Our experts can assess whatever is causing your low water pressure and get the problem fixed.
Leaky kitchen faucets: If your faucet starts to leak from the base of the spout or simply won't stop dripping, we can find out if it's something as simple as a worn out O-ring seal or if there are other issues at play.
Clogged or leaking kitchen sink: All kitchen sink plumbing is equipped with a trap or P-trap designed to keep sewer gases and odors from entering your home. The types of things that get commonly washed down a kitchen sink can lead to buildup in the trap that can obstruct water flow and cause leaks.
Garbage disposal problems: Believe it or not, your garbage disposal is not designed to crunch up bones or handle a great deal of grease. These types of things can cause serious problems for your disposal and kitchen plumbing in general.
Clogged drains: We don't recommend just going to the store and buying chemicals to pour down the drain hoping they'll work on whatever is causing your clog. Instead, save yourself some time by calling Omaha's drain cleaning professionals at Micro Plumbing, Inc. to find the actual root of the clog and fix it properly.