OMAHA SUMP PUMP INSTALLATION
Many people use their basements as storage areas for rarely used keepsakes. While those items aren't constantly in your hands or in plain view, they should be protected. Heavy rains can infiltrate your foundation and ruin these valuable items. A good sump pump will keep rainwater where it should be: outside. Micro Plumbing of Omaha's sump pump installation for basements and crawlspaces is available throughout Nebraska to keep your home and belongings safe and dry.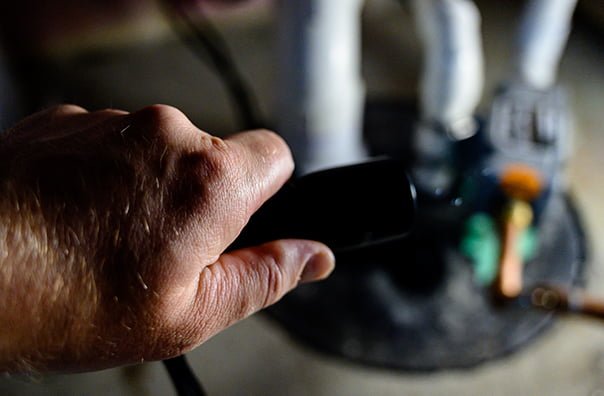 ---
WHY SHOULD YOU CONSIDER SUMP PUMP INSTALLATION IN YOUR HOME?
Installed into the lowest part of your crawl space or basement, sump pumps are pumps used to remove water that has accumulated in a water-collecting sump basin. When this basin fills with water, this device will pump the water out and away from your home, assuring unwanted moisture doesn't build or flood your basement. By installing a sump pump, you can keep your basement dry, protecting your valuables from water damage and excess moisture that can cause mold and mildew as well as more serious problems like foundation damage.
WHAT IF YOU DON'T HAVE A BASEMENT?
If your home doesn't have a basement, that doesn't mean you don't need sump pump installation. Homes without basements have crawl spaces that are just as susceptible to water damage as basements are. A clean, dry crawl space can be an excellent storage solution for your home. So, you can increase your home's storage space and value by having a sump pump installed in your crawl space.
TYPES OF SUMP PUMPS TO CONSIDER
There are several different kinds of sump pumps to consider when installing one in your home. Choosing the right one can further protect your home from water damage.
Pedestal: the pump is submerged in the sump pit, but the motor is placed outside of the pit.
Submersible: completely submerged in the sump pit, including the motor. If the quietness of the motor is important to you when you're considering sump pump installation, a submersible sump pump is going to be quieter than a pedestal pump due to the location of the motor.
Battery Backups: provide backup in the case of a power outage or your primary sump pump going out.
SUMP PUMP REPAIR & MAINTENANCE
Don't let your basement flood and destroy your stored belongings. A sump pump can stop a bad storm from flooding your basement, so it's important to properly maintain and test it regularly. If you notice that your device is not working sufficiently or has stopped working altogether, our professionals a Micro Plumbing are ready to help with our sump pump repair services. Micro Plumbing os Omaha's sump pump repair and maintenance is available in Omaha and surrounding areas, so you can rest assured that your basement and crawl space belongings are protected.