EXPERT PLUMBING SERVICE IN OMAHA, NEBRASKA
When you're in need of plumbing services, you want professional, reliable service from people who care. Micro Plumbing, Inc. provides a wide array of routine residential and emergency plumbing services.
At Micro Plumbing, our Omaha plumbing services are guaranteed, and your 100% satisfaction is our goal. Whether you need residential plumbing or commercial plumbing services, we will start you off with a free estimate. That is the first step toward meeting your needs without any unpleasant surprises. When the job is complete, we follow up to make sure everything continues to work perfectly.
RESIDENTIAL PLUMBING SERVICES
At Micro Plumbing, our plumbers will proudly give you top quality service for your residential plumbing needs. Others may say it, but we mean it: We treat your home like we would our own. This mindset can be seen across our company and throughout our residential plumbing services. Our skilled, professional team will get the plumbing in your home back in working order.
CONNECT WITH OUR RESULTS-DRIVEN TEAM
As Mike, our president, always says, "The most valuable item in your home is our reputation." Being that we're committed to excellence in our many areas of expertise, we never just finish the job and be done with it. We are passionate about getting your residential plumbing job — no matter how big or small — done right the first time.
The Micro Plumbing process starts with an estimate. From there, a highly skilled plumber will show up to fix the issue, clean up so you would never know we were there, and follow up to make sure you are 100% satisfied. Our residential plumbing services include drain cleaning, water heater maintenance, and much more.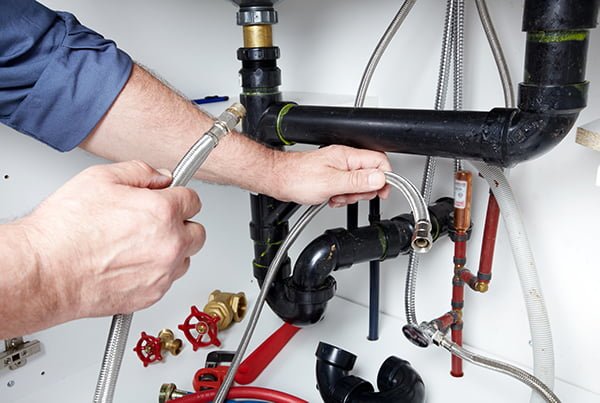 RELIABLE EMERGENCY PLUMBER
No matter the time of day or night, if you need emergency plumbing services in Omaha, we're here to help. Our plumbers are available in emergency situations in the event you need immediate attention, you won't have to wait. From burst pipes to leaking toilets, call your local experts at Micro Plumbing!
COMMERCIAL PLUMBING SERVICE
Looking for a team of commercial plumbers with the experience, dedication, and equipment to provide services for big and small businesses? Look no further than Micro Plumbing. Whether you are a contractor or business owner, we offer a full scope of commercial plumbing services for all types of Omaha businesses including sump pump and water heater installation. We provide all aspects of commercial work from brand new buildings to remodeling and service calls.
HIGH-QUALITY COMMERCIAL PLUMBING SERVICES
We understand that your business projects are important to keep on track, and whatever your vision is, we have it handled. At Micro Plumbing, our commercial plumbing experts specialize in working directly with the project manager, contractor, or architect to ensure that all specifications are met for each project. Our team of commercial plumbers offers quality work and services you can depend on for the success of any project.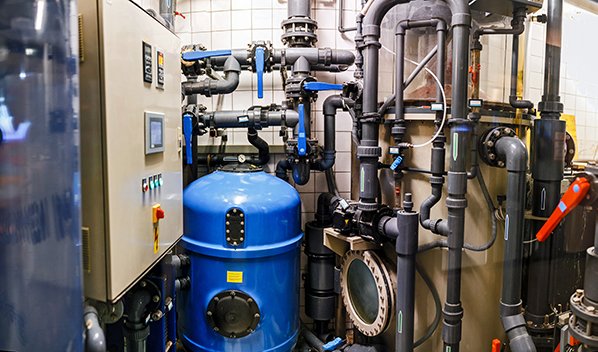 OMAHA PLUMBERS YOU CAN DEPEND ON
In the event of an emergency plumbing problem, you want someone who is committed to providing quality, knowledgeable work with exceptional customer service. Micro Plumbing is family owned and operated and was founded on a commitment to providing the best, most reliable commercial plumbing and residential plumbing service in Omaha and surrounding areas.
When you need routine or emergency plumbing services, you want the job done right the first time. Our team of dedicated, experienced plumbers will take the time to diagnose and correct the source of your plumbing problem. For residential plumbing and commercial plumbing services that are 100% guaranteed, call Micro Plumbing today at (402) 895-1212 or schedule an appointment online.