RELIABLE WATER HEATER REPAIR IN OMAHA
On a cold winter morning, few things are more frustrating than jumping in the shower only to find there's no hot water! Hot water is no longer considered a luxury—it's a necessity. That's why Micro Plumbing is committed to providing reliable Omaha water heater repair and replacement services!
Express service by our trained, experienced, professional, and reliable plumbers identifies the problem in your hot water heater and can typically repair it more quickly than and for a fraction of the cost of a replacement. In addition to Omaha water heater repair and replacement services, we can also provide regular maintenance services to your water heater to prolong its life and minimize service problems or repairs.
SIGNS YOUR WATER HEATER NEEDS REPAIR
Your water is too cold or too hot
Banging or clanging noise from the unit
Water leaking from the unit
Rust-colored water coming from faucets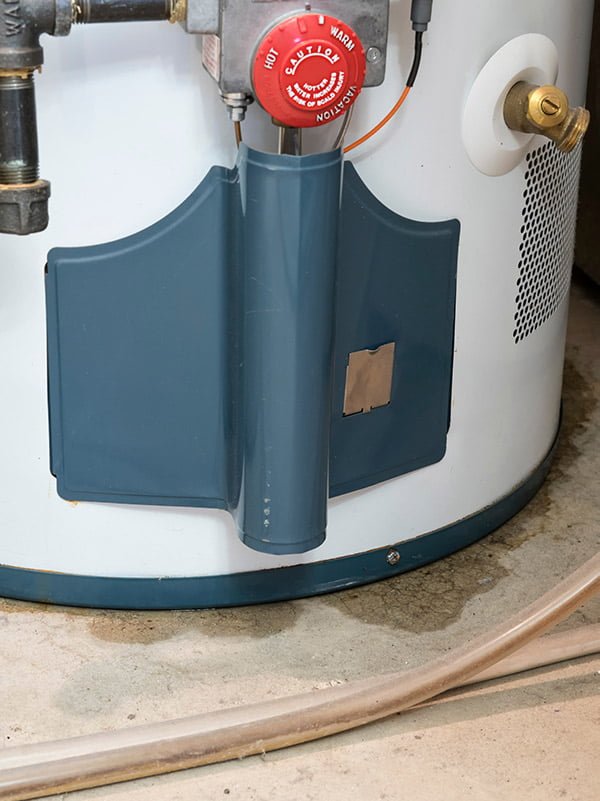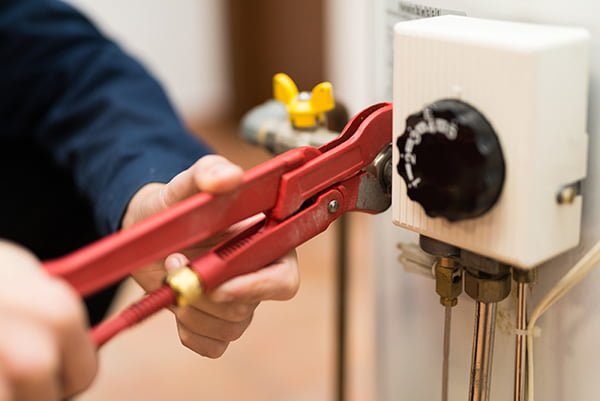 SHOULD I REPAIR OR REPLACE MY WATER HEATER?
If your hot water heater is fairly new and you've kept up with maintenance, chances are you aren't due for a replacement quite yet. Most often, when you experience any of the issues outlined above, the problem is a simple and inexpensive fix. Repairs such as replacing a pressure-relief valve or a heating element can be performed on the spot and get you back to hot showers and clean dishes in a snap. However, if your unit is older than the recommended service life, which is typically between 8-12 years, you might want to consider a hot water heater replacement. Leaks around the base of the tank and unusually high energy expenses typically require a new unit. If you're uncertain, we can send a team member to inspect your water heater and ensure the issue isn't electrical.
WHY HAVE YOUR WATER HEATER REPAIRED BY A SPECIALIST?
When you are in need of water heater repair, you don't want to wait. Hot water is required to clean everything from your dishes and floors to yourself. Water heaters require special attention, and you want an Omaha water heater repair and replacement expert in your corner who can take care of the problem quickly and with a high level of skill. Our team is passionate about getting our customers the repair that they need to stay comfortable year round.
THE HOT WATER REPAIR SPECIALISTS AT MICRO PLUMBING CAN DO ALL THIS AND MORE:
Service & Repair for All Makes, Models & Types of Water Heaters
Repair & Replace Gas, Electric, Tankless, & Solar Hot Water Heaters
Repair & Replace Hot Water Heater Insulation
Replace Water Heater Thermostat, Thermocouple, Anode, & Dip Tube
Restart Water Heater Pilot Light & Diagnose Pilot Issues
Install High Efficiency and Energy Star Qualified Hot Water Heaters
Install Solar, Tankless, Gas, & Electric Hot Water Heaters
Respond to Emergency & Same-Day Water Heater Repair & Replacement
We are Omaha's best choice for timely and professional water heater repair and service. Call us at Micro Plumbing today at (402) 895-1212. We'll get your home's water heater back in working order. If you are ready to schedule your water heater repair appointment in the Omaha area, schedule an appointment today!