PROFESSIONAL RESIDENTIAL PLUMBING
At Micro Plumbing, our team of Omaha plumbers will proudly give you top quality service for your residential plumbing and drain cleaning needs. Others may say it, but we mean it: We treat your home like we would our own. This mindset can be seen across our company and throughout the plumbing services we offer. Our reliable problem solving skills ensure that no matter the issue you may be facing, our professional team can fix it.
RESULTS-DRIVEN RESIDENTIAL PLUMBERS
"Good enough" is never good enough for us. Our Omaha plumbers are committed to excellence across our many lines of service, which is why we don't just finish a job and be done with it. We're passionate about getting your residential plumbing job — no matter how big or small — done right the first time.
Our honest team will not only get the job done right, they'll provide you with the most cost-effective solutions for your needs. It's how we do things here at Micro Plumbing, because we believe in delivering the highest quality work with every job we do. As Mike, our president, always says, "The most valuable item in your home is our reputation."
The Micro Plumbing process starts with an estimate. From there, a highly skilled plumber will show up to fix the issue, clean up so you'd never know we were there, and follow up to make sure you're 100% satisfied. Our plumbing services in Omaha include residential drain cleaning service, water heater maintenance, and much more. Here's what we can do for you: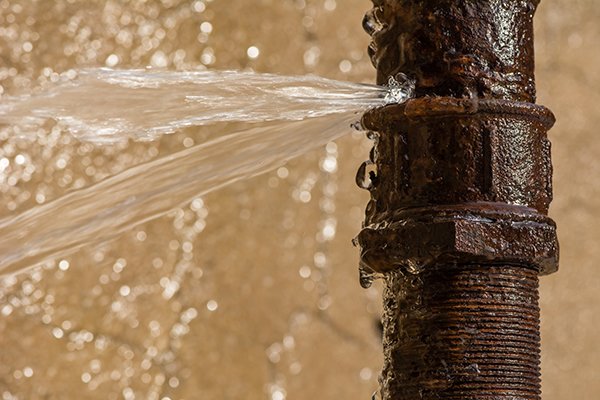 RESIDENTIAL PLUMBING SERVICES
A huge variety of common household items can wreak havoc on your pipes and cause a clogged drain — things like coffee grounds, cooking oils, hair, "flushable" wipes, and more. View our Drain Cleaning page for more information on how our plumbers can get your drain fixed up. 
If you've noticed various slow or clogged drains in your home, sewer back up in your toilet or drains, or gurgling sounds, call us today so our experts can utilize our sewer camera technology to spot your problem and repair your sewer.
Whether you need your water heater repaired or replaced, our plumbing company is who you want to call. We offer tankless water heater solutions as well.
A sump pump can be an invaluable addition to your basement, and we are proud to offer expert sump pump installation and repair as part of our residential plumbing services.
Hard water can be a major issue for your pipes and drains and reduce the effectiveness of your soaps and detergents. If you've noticed a film on your shower walls or feel like your clothes aren't getting as clean as they should in the wash, call our plumbers for a consultation to see if installing a water softener would help.
Bathrooms and kitchens tend to be the first place people choose to remodel in their home, and our designers and installers can make your dream a reality by tending to the nitty gritty plumbing details.
THE PLUMBING COMPANY YOU CAN COUNT ON — CALL TODAY!
For timely and professional residential plumbing service, call Micro Plumbing today at (402) 895-1212 or schedule an appointment online. Our skilled, professional team of Omaha plumbers will get your home back in working order.