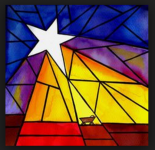 Wow! Crazy to think we are ending 2018 and heading into 2019! I don't know about you, but this year has flown by! What a year it has been!
Several firsts have happened this year for us personally. We celebrated becoming grandparents for the first time. Elisabeth Claire was born in October. Holding her when she was 1 hour old was a blessing. Some might say, "no big deal" but considering she was born in Alexandra, VA., that is amazing!! Our second daughter & her husband announced they are expecting and their baby girl due in March.  And our son & his wife were able to buy their first home in Madison, WI.  Mike & I, well we celebrated our 32th Wedding Anniversary and 22nd years of Micro Plumbing, Inc. being in existence!
Professionally, what a busy year it has been! That comes with a appreciation to you, our loyal contractors & customers! We couldn't have done it with out you. Thank you for entrusting us with your plumbing needs. Years ago we wanted to create a company that cares about the people they service, and no matter the size of the project, we really do!
To our employees we appreciate all of the hard work, late nights, weekends and care for our customers. Taking the time for give explanations and deliver high quality craftsmanship makes the difference. We have a group of knowledgeable employees who enjoy what they do, which makes coming to work a pleasure.
For most, the Holidays are a special time of year. For some, it's a difficult time. We recognize both and pray that you will know the true meaning of the season. Jesus is ever present and he was born to save! Seek Him. Know Him. Love Him. Serve Him.
Have a blessed Holiday Season and a joyous 2019!
Mike and Rhoda Miller