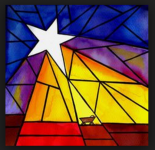 All of us at Micro Plumbing would like to wish all of you, a very Merry Christmas and a Happy New Year! We'd like to thank you all for your continued support. It is truly our privilege to serve each and every one of you for the past 19 years. No matter the size or the scope of the work, commercial, residential, remodeling or service we are truly blessed to take care of you. Our plumbers are exceptional in their abilities and attitudes. It is truly enjoyable to work with all of you!
But I can't just sit back and think past all that glitters and shines, pretty packages, ho ho-ing Santa's, beautifully decorated trees, nativity scenes, and the hustle and bustle of the holiday cheer… Is there more? There has to be more? And there is. I think of people who are less fortunate, people who are ill, maybe this is a first in your life without that love one, the disappointment of a job loss, or a parent, or a spouse. Where do we turn and look for dependency, that peace and good cheer at difficult times? He is actually there, all the time. Do you see him? Do you remember him? He hasn't left… There, in the manager, lying so humbly among the shepherds. He was sent by God to save us all. He is the reason for the season that we celebrate! So when Christmas isn't so merry and the thought of a new year is not all to happy. Lets refocus and see the true meaning. Bow your head, give thanks for the breath in your lungs, feel the beating of your heart in your chest, and your eyes to see things differently. Lets really focus and see Christmas for what is it and be merry!
From all of us at Micro Plumbing have a truly blessing Merry Christmas and a wonderful New Year!!