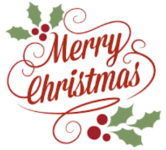 From all of us at Micro Plumbing, Inc., We want to wish you a Merry Christmas!
The goodies have been baked, the parties attended, the shopping accomplished (well, maybe). Now, we turn our attention to the more meaningful aspect of Christmas—the gathering, the celebrating, the cherishing! When we look up from the hustle and bustle of our day, we realize the things…and people…we often take for granted. So, stop and breathe. Look up and around. Be present in your days. Say hello and ask how are you and be sincere. Create real relationships through authenticity. Get to know someone and find common ground. Pay it forward. Smile. Be kind. We all don't have to agree but we can all agree to love our fellow man. These are heavenly gifts that don't come in boxes. You can't wrangle them with bows. It's the gift of love, not found under a tree, but given through you and me!
 Merry Christmas! We hope you have a memorable 2018 cherishing the ones you love!