Happy Holidays from our home to yours! We feel very blessed because of you, so we thought we would give some ideas this season to help our customers with the age old question of ..."What to get a person who has everything??" Here at Micro Plumbing we have some suggestions for some "special" or some might say "unique" gifts.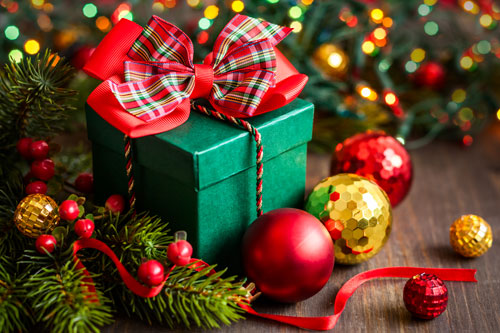 For the gourmet cook what about a beautiful new kitchen faucet, kitchen sink or both? Another idea that might make your loved one's time in the kitchen more enjoyable is a garbage disposal that really packs a punch. What about having instant hot water for cooking, coffees, teas, or soups and adding an Instant Hot Water Dispenser.
A utility sink is a must for the garage or mud room. They come in all different sizes, stand alone or drop in for the cabinet that is begging to have one. This sink is great for the messy clean ups from work or play. Just think: No more grease, paint or dog hair down the bath or kitchen sinks!
Not looking to remodel the bathroom? You don't have to! There are plenty of small changes you can add to make big improvements. Did you know that toilets comes in three different sizes: regular, comfort height and handicap? Comfort height is a few inches taller than the regular toilet and is perfect for those with back or knee issues. It is also nice for those taller in stature. Additionally, we can install automatic lid closures. Another bathroom accessory we'd be happy to install is a new, possibly larger, shower head. We even have shower valves that control the temperature so other members of the household are free to use the toilet at their bladder's convenience and not yours. Another option would be a hand held shower. This is wonderful for your personal use, rinsing the kids, the dog or just for ease in cleaning. So even if you're not ready to remodel, you can make small changes that have a big impact on your family and your guests.
At Micro Plumbing we are here year round to assist you with recommendations, purchases, and installations. It is our wish that you have the best possible experience with our professional plumbing service by receiving knowledgeable, proficient and dependable service from a reputable company. Big or Small we do it all. (402) 895-1212