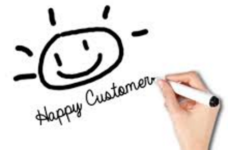 http://www.bbb.org/nebraska/business-reviews/plumbers/micro-plumbing-in-omaha-ne-127000476/customer-reviews
Here at Micro Plumbing, Inc. we strive to give our customers a satisfactory experience. After all, it's the feedback of our customers that's helped keep us in the Omaha Metro area for over 20 years. Here is a review that we wanted to share to show you we are not only here to do a good job in servicing your plumbing needs, but to provide peace of mind, which sometimes requires education, not an expensive plumbing prescription. We aspire to do what is right, which is why you can trust us. Mutual understanding is our goal.
If you are in need of a repair, we will repair it. If you have a question, we will answer it. If you have an uncertainty, we will explain it. We are here for you, whether you're looking for money saving tips or name brands. We will guide you in making plumbing decisions that best fit you and your family.
Micro Plumbing Inc. strives for the utmost in professionalism, knowledge and know how when it comes to plumbing. Our focus is on you, the customer. Call us, Micro Plumbing, Inc. (402) 895-1212. BIG or Small, We Do It All!